Is it cliché to say that we can't believe it's April already? It's almost like time is a cruel and relentless construct, marching steadily forward and mounting distance between us and our most cherished moments… Something to that effect… On a much more critical note, it also means we're due for a round-up of our favorite alternative music releases from March.
It's no secret that January and February started 2022 off strong. Fortunately for the alt scene, this past month confidently carried on the trend. From our long-standing favorites to new discoveries, here are eleven singles, EPs, and albums that totally made March worth remembering.
"Sunset Silhouette"
–
Good Call & The Home Team
Good Call made their long-awaited re-emergence onto the alternative radar last month with "Sunset Silhouette." Featuring guest vocals by Brian Butcher of the rapidly-rising pop-punk powerhouse, The Home Team, this single marks Good Call's most recent release since their debut EP, Wilt & Wallow (2019). But don't think for a second that the years have undercut the band's propensity for anthemic angst. "Sunset Silhouette" is a seamlessly natural, if not refined, progression from their hard-hitting foundations.
"99 Problems, 0 Caveats" – The Carolyn
It should come as no surprise that The Carolyn's latest single is among our March highlights. The Atlanta-based outfit has been a cathartic staple of my own moody circulation ever since Andrew Patrick (vocals/guitar) granted Stormy Thomas and I our very first interview opportunity. All shameless nepotism aside, these guys are worth blowing out your speakers for. "99 Problems, 0 Caveats" shows off the full extent of their gritty, indie-punk sensibilities, consolidating years of nuanced sonic evolution into a two-minute package that's well-curated, but not contrived. 
"Asteroids! And Where To Find Them" – PAPERWEIGHT
If you follow us on Instagram, you might have already caught a glimpse of PAPERWEIGHT's spirited music video for "Asteroids! And Where To Find Them" back in March. In this case, it's genuinely hard to tell what's better—the song or the visuals. Whichever direction you lean, though, you're in for a treat. Colorful pop-punk energy and catchy-as-hell hooks are the cornerstone of this single. It feels like it would be right at home on a neon-strobing MySpace page.
HAPPY.wav
– COHEN
To be totally honest, my engagement with the metalcore scene has been waning over the last decade. I know, I know… Feel free to revoke my "Elder Emo" status… But rest assured that no one is more disappointed in me than myself. That said, COHEN has been one of the few rising artists to completely shatter my jaded blinders. After years of building up a stacked discography that would make even Chelsea Grin weak at the knees, they just dropped their debut full-length album, Happy.wav this past month. It's an absolute must-listen if you're into aggressive energy that calls back to sweating in a Warped Tour mosh pit.
Self-titled EP – The Violent
Despite their quick rise to prominence from the ashes of Red Sun Rising, The Violent somehow evaded my radar up until this point. I'm not necessarily mad about missing the build up, though. Their debut, self-titled EP is the perfect introduction to their sonic funhouse of dark tones, sharp hooks, and whiplash-inducing contrast. I don't often listen to a record and think, "Damn, this is something I have to experience live." Two tracks in, and The Violent had already skyrocketed to the top of my concert bucket list.
"Love Suicide" – Planet Mercury
If you weren't already on the Planet Mercury train heading into March, then this is your sign to hit that "Follow" button on Spotify. Their latest single, "Love Suicide," is just one in an ever-growing list of totally magnetic pop-punk bangers. With distinct 90s-00s underpinnings and infectious melodies, it's energizing to the max without sacrificing the edgy substance we all… Well, love. 
"Chasing Shadows" – Animal Sun
Animal Sun have been gaining rapid traction in the alternative scene since their debut in 2019. That's for good reason. Their genre-bending deliveries are as unique as they are totally captivating. "Chasing Shadows" marks their first release of 2022—and their second in the iteration following their 2021 album, echoes of a dream. Punchy as hell and an undeniable earworm, this is definitely a track fit for a thrashy living room dance session.
Pig Pile –
Dead Tooth
If any of these March releases were to be cast as a black sheep, it would probably be Dead Tooth's Pig Pile. You don't even have to look past the title to get a taste of this EP's eccentricity. Dead Tooth excels in cultivating chaos, melding sonic elements in a way that I can only imagine speaks to Toy Story's Sid, if not his mutants themselves. You can trust me when I say that this one will scratch an itch you didn't even know you had.
"SOS" – SIDEWAYS
You may have a hard time believing that someone who's been listening to Dead Tooth on the regular was also vibing with the likes of SIDEWAYS in March. What can I say? My tastes have always been wildly eclectic. If Pig Pile spoke to my chaotic side, "SOS" reeled me right back in with polished alt-pop sensibilities. A sonic poster child of the modern alternative scene, you won't believe it hasn't hit Top 40 radio already.
Cope
– Go For Gold

Go For Gold set a major precedent for 2022 when they dropped "Bloom" in January. But nothing could have adequately prepared us for the masterpiece that is their sophomore album, Cope. Truly, I didn't anticipate having the same visceral reaction that I'd experienced upon listening to Color Me (2020) for the first time. But in true Go For Gold fashion, they came out swinging with fervent pop-punk energy counterbalanced by extensive thematic depth. The album is well-deserving of a front-to-back listen several times over.
Unflavored
– Rotten Mind
If any album were to speak directly to the chaotic headspace Pisces season always brings me, it would be Rotten Mind's Unflavored. No doubt, the brilliance of this particular gem could easily be missed by anyone not in tune with the grittier side of post-punk. But for those that appreciate dark, DIY energy that'll punch straight through your chest, the album will be a mainstay of 2022 alternative playlists. It's certainly one best-listened to with full attention in the dead of the night.
What were your favorite alternative music releases from March? Let us know on Instagram.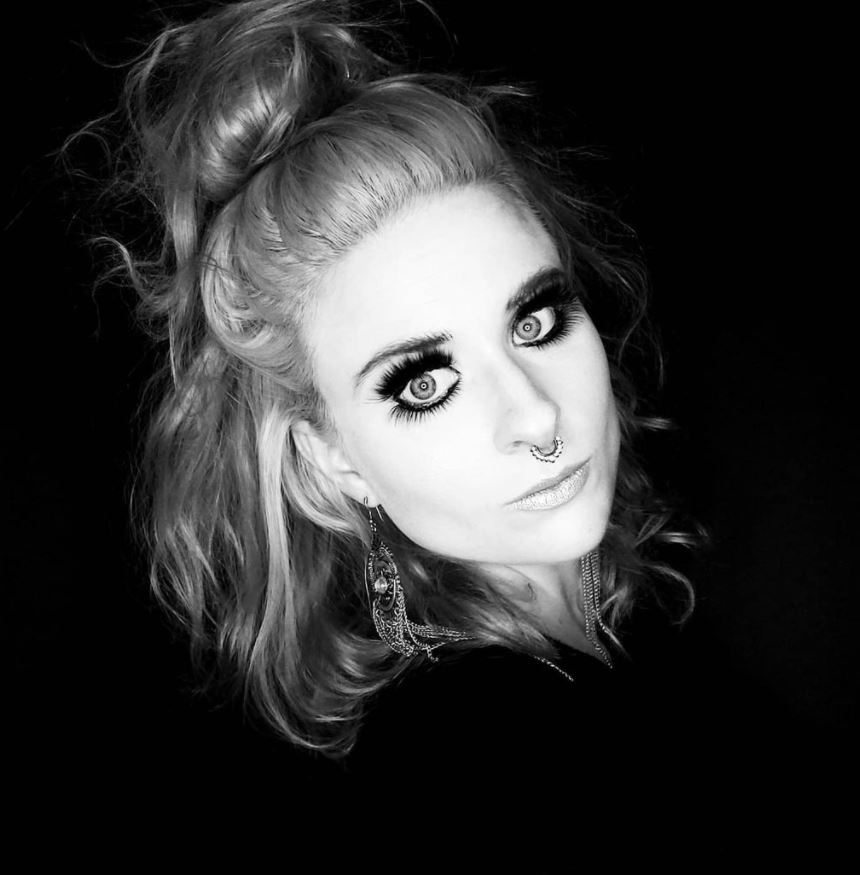 Swimming in an ever-rising sea of 2000s emo nostalgia, music journalist Mala Mortensa only surfaces to dig into the depths of the modern alternative underground. Soundtracked by a neverending Spotify queue, she spends most of her free time perfecting heavy eyeliner looks, chilling with her two insane-o dogs, and anxiously waiting for the next AFI tour.