Like any former emo kid, I'm well acquainted with the concept of a "Bad Brain Day." You know, those mornings when you wake up in a mood for either no good reason or way too many. Maybe your head is racing with all your to-dos… You can't remember how to breathe, let alone get out of bed… Maybe you're too down to really care…
In the months since my own world-changing neurodivergence diagnosis, I've been challenging myself to tackle these BBDs head-on. And, to be candid, I can't overstate the cumulative benefits of tried-and-true practices like exercise and meditation. Still, it seems there's no better way to instantly make any day a little better than with a killer soundtrack.
Here are nine of my essential alternative songs for any type of bad brain day.
"Heavy Eyes" – The Carolyn
The Carolyn had already solidified their standing on the "Visceral Relatability" charts well before they dropped This Will Begin To Make Things Right in 2019. So, don't take it lightly when I say that the particular punch of "Heavy Eyes" caught me entirely off-guard. Subdued-but-hooky indie punk rock that speaks directly of insomnia and vacillating intentions to make for better days? Bam. Instant favorite. It's not a track that will throw you into the deep end of positivity the second you find yourself wavering. However, it will make you feel seen—and really, that's all anyone needs in an isolating moment.
"Destroy Me" – Salem
Admittedly, it was a significant task to narrow down Salem's discography to just one beacon of catharsis. A collaborative project between Creeper frontman Will Gould and Howards Alias' Matt Reynolds, the outfit stabs love-soaked poeticism through the heart with a knife's twist of morbid cynicism—all while maintaining a spirited goth pop sensibility. Even when looking beyond the captivating and complex lyrical narratives, the vibrant chaos of "Destroy Me" is the best kind of distraction.
"Becoming" – Creux Lies
If Creux Lies is fresh on your radar, then a front-to-back listen through Goodbye Divine is definitely in order (categorize the time spent under "Self Care"). The swallowing atmosphere of the band's nostalgic, synth-laced approach is comforting as it is darkly ethereal. I'd liken it to a post-punk weighted blanket for the mind. It's an experience grounded in viscerality, rather than escapism, the meditative effect of which is perhaps best observed in "Becoming."

"More" – Silent Rival
It took me all of twenty seconds into The Kindness of Strangers circa 2018 to know that Silent Rival would be a playlist staple going forward. That expectation was only solidified in March of 2020 as I drove around town and streamed Elevator to briefly evade the throes of pandemic anxiety and the disappointment of my first lost birthday. The entire album is a sweeping course through the human condition. It's complete with highs and lows that often feel as raw as they do fashionable.  As the intro track, "More" aptly sets the stage for the journey, finding a middle ground that's partially shrouded in danceability. Just try not to lose yourself to it…
"Home" – Adjust the Sails
When he's not complaining to his TikTok following, Shane Hurst of Adjust the Sails is channeling his excessive angst into self-described "rad tunes." Dealing in largely upbeat (but sometimes aptly subdued), lo-fi pop-punk melodies, he puts his vulnerable narratives front and center. It's a window into his stream of consciousness. You want to slam it shut, depending on to what painful degree you relate, but it's therapeutic nonetheless. "Home" finds a markedly comfortable spot, between the fog horn of personal crisis and soft, catchy refrains, that will have you singing in the shower even when you don't feel like talking to anyone at all.
"Wolves Outside the Door" – Benchmarks
As a general rule, Benchmarks puts forth the comforting, familiar air of carefree nights in one's hometown—provided you harbor any amount of affection for such a place. While their discography is boldly eclectic, drawing notable influence from outfits as varied as The Weakerthans and AFI, "Wolves Outside the Door" captures the broader essence in a way that's both representative and masterfully its own. Profoundly poetic in nature, this is a track to get lost in, whether you're searching for commonalities or reassurances.
"Daydream" – Tiny Kingdoms
Tiny Kingdoms toe the line between late-2010s modernity and 2000s scene nostalgia. Ultimately, they find a middle ground sure to soothe the hearts of elder and next-gen emos alike. Counterbalancing their Warped Tour "moshability" is a whimsical current driven by bubblegum-esque pop hooks. The intoxicating effect is well-exemplified by "Daydream," which, true to it's name, is sure to uplift you from the darkest of thoughts—if only just for three minutes.
"Hard to Love" – Stateside
You don't have to be grappling with heartbreak to appreciate Stateside's "Hard to Love." Although, I'm sure it might add some deeply emotional nuance to the experience. At it's foundation, the soft and slow alt rock ballad oozes substance. It's echoed sentiments are undoubtedly familiar to anyone who's found themselves on the self-disparaging side of a mental rut.  If you find yourself needing to make space just to feel and purify, let this one set the stage.
"Far Side of the World" – Tide Lines
I was unfortunately late to the Tide Lines train, only hopping on some time in early 2020, but they immediately became a pick-me-up favorite with my first stream of "Far Side of the World." Their folky approach to alternative pop rock, present throughout their entire discography, is particularly rousing in this track. It initiates a full-on mental gear switch that's as freeing as it is motivating. This song will put you in a place to take a walk and see beauty in the present moment.
What songs would you add to the list? Email me at mortensa@allthealtthings.com or shoot me a DM on Insta to let me know.
Check out the full playlist below.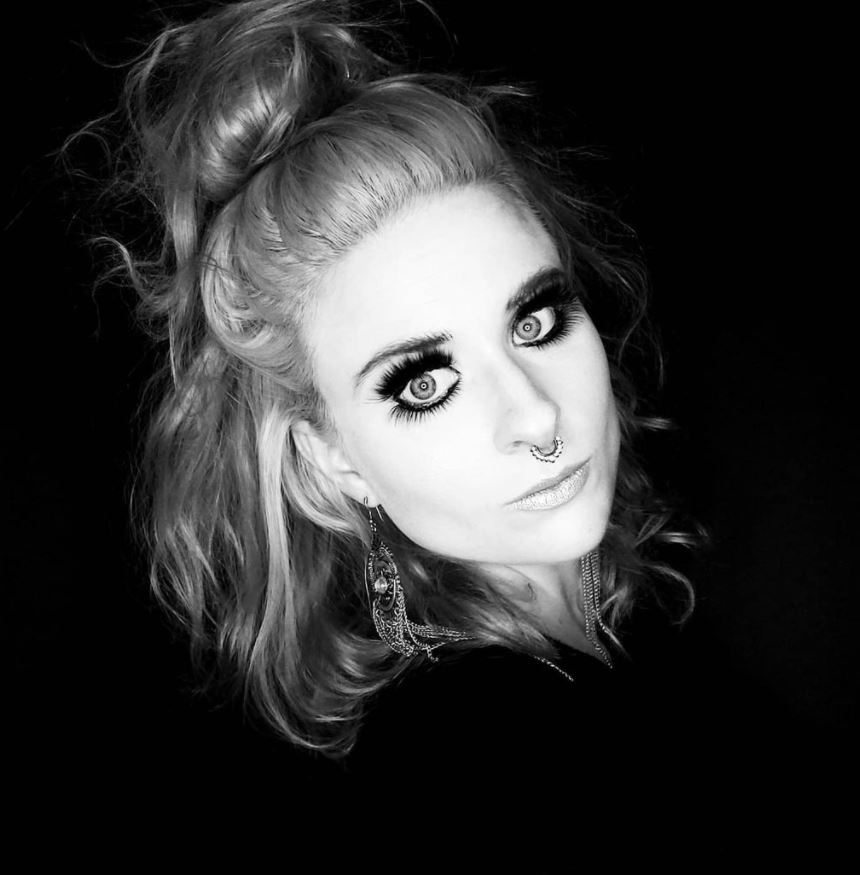 Swimming in an ever-rising sea of 2000s emo nostalgia, music journalist Mala Mortensa only surfaces to dig into the depths of the modern alternative underground. Soundtracked by a neverending Spotify queue, she spends most of her free time perfecting heavy eyeliner looks, chilling with her two insane-o dogs, and anxiously waiting for the next AFI tour.