With the menagerie of musical acts that are all over the place in this day of instant gratification, it can be hard to find something new and interesting. Having Spotify, Apple Music and countless other streaming services at the tips of our fingers is a blessing in some ways and a curse in others. After all, having so many options can often be a hinderance when we need to find just the right fit for our current mood. Through the sea of bands made available to us in this digital age, I have scanned the endless playlists and new releases to compile my favorites from the past few months and keep you in happy listening for a little bit as we start the new year.
Here are 13 new alternative bands to add to your playlists in 2022.
1. Those Without
Straight out of Sweden, Those Without are a powerhouse pop-punk band that will have you rolling down the windows in your 2000 Rav 4 and screaming the lyrics at the top of your lungs. Maybe that's a very specific memory that only applies to me, but no matter what car you drove in high school, you'll love these guys if you like an old-school, pop-punk feel with a fresh new take, full of feeling and riffs that will keep you grooving.
2. Saint Blonde
Saint Blonde feels like summer. Electronic vibes mix with upbeat tracks, giving a smooth 80's feel that lingers into modern pop sounds that leave you wanting more. Fans of Passion Pit, The Neighborhood, and TWIN XL will love this addicting blend of happy-making sounds.
3. ENVYYOU
This alternative pop/rock group out of Sweden, ENVYYOU will get your blood pumping with deep beats and dark instrumentals that reverberate in your core. With catchy tunes that stick in your head for a while and get you in your feels a little bit, these guys have a similar sound to alternative favorites like Chase Atlantic and Cemetery Sun.
4. FELICITY
Hailing from Orlando, FELICITY blends metal riffs with pop-punk melodies and gives us something that everyone can get excited about. To me, FELICITY feels like climbing the water tower with a small bluetooth speaker and looking over the city as you listen to your favorite bands. For adrenaline-loving fans of A Day to Remember and Beartooth, the aggressive riffs are sure to be a hit.
5. Grumpster
The Bay Area's own, Grumpster is a pop-punk vibe that reminds me of the Juno soundtrack (if you haven't listened to the Juno soundtrack, go do that right now, what are you doing with your life?). Maintaining an old school vibe, the band gives a chaotic DIY-energy refresh to the themes we're used to. If you enjoy Bad Cop, Bad Cop and GRLwood for their sweet-but-strong, catharsis-breathing vocals, then you'll certainly love this trio.
6. GHOSTHAUS
New Jersey quartet Ghosthaus, newly dubbed THE HAUNTING, is an alternative band that gives major Smith's vibes. Imagine the melody-driven lovechild of Jet Black Alley Cat's sonic stylism and The 1975's indie-rock ambiance. It just begs for a Perks of Being a Wallflower reception. You know, standing in the bed of a truck, arms wide as the wind pushes through your hair and GHOSTAPE2 blares through the stereo speakers.
7. Lilac Kings
Coming to you from Tulsa and OKC, Lilac Kings is an ambient rock band that fills the room with wanting melodies and heartfelt vocals that you can feel in your bones. This is a blaring-music-in-the-bathroom-while-you-shout-the-lyrics-at-the-showerhead-and-give-a-heartfelt-concert-to-the-rubber-ducks-that-line-the-edge-of-the-tub-type sound. If you've ever found reassurance in the hungering vocal displays of Osatia, then this is a must-stream.
8. Luna Bay
Indie-rock quartet Luna Bay blend upbeat rock sounds with a smooth pop vibe that dance together effortlessly. This band is like sitting in the backyard around a fire while your friends are laughing and having the time of their lives. You're all just existing in the moment. Fans of The Hunna will really dig the eclectic, hyper atmosphere they conjure up.
9. Rain City Drive
If you are in the alternative scene already you've probably already heard of the name change that this prominent band went through in support of the Black Lives Matter movement. Rain City Drive has gone through many changes in their tenure, but they are still amazing as ever and you'll do yourself a disservice if you take your eyes off of them in the coming year.
10. Maewyn
An emo rock band out of Kentucky, Maewyn is here to give your ears something delightful to land on this year. With emotional vocals and guitar riffs that will leave you wanting more, these boys are definitely worthy of your attention. If you're into the likes of Movements and Capstan, then you'll definitely sink deeply into their wistfully melancholic sound.
11. Miss Vincent
Miss Vincent effortlessly blends old school rock and roll with modern punk, toeing the line between comfortable lyrical relatability and novel experience. It's the sonic version of putting on a leather jacket and riding off into the sunset with the love of your life in a '57 Bel Air.
12. Pink Elefants
It's hard to peg down where exactly to classify Pink Elefants. The band blurs the lines of hip hop and alternative rock into something that feels entirely foreign, though still familiar. Every release is different from their last, marking growth and evolution. If you like Issues and Fall Out Boy, then you'll probably find something familiar in these earnestly energetic tunes.
13. Honey Revenge
Pop-rock powerhouse of Los Angeles, Honey Revenge is a new project that everyone should be ready for. Their relatable first single "Miss Me," just dropped in 2021. But that's just the very-promising beginning for this trio. Don't miss out on the next phase of their takeover. If you're a fan of Hot Milk, then you'll definitely love the anthemic prowess of this absurdly radio-ready band.
Here's a full playlist of the songs included in this article for your listening pleasure: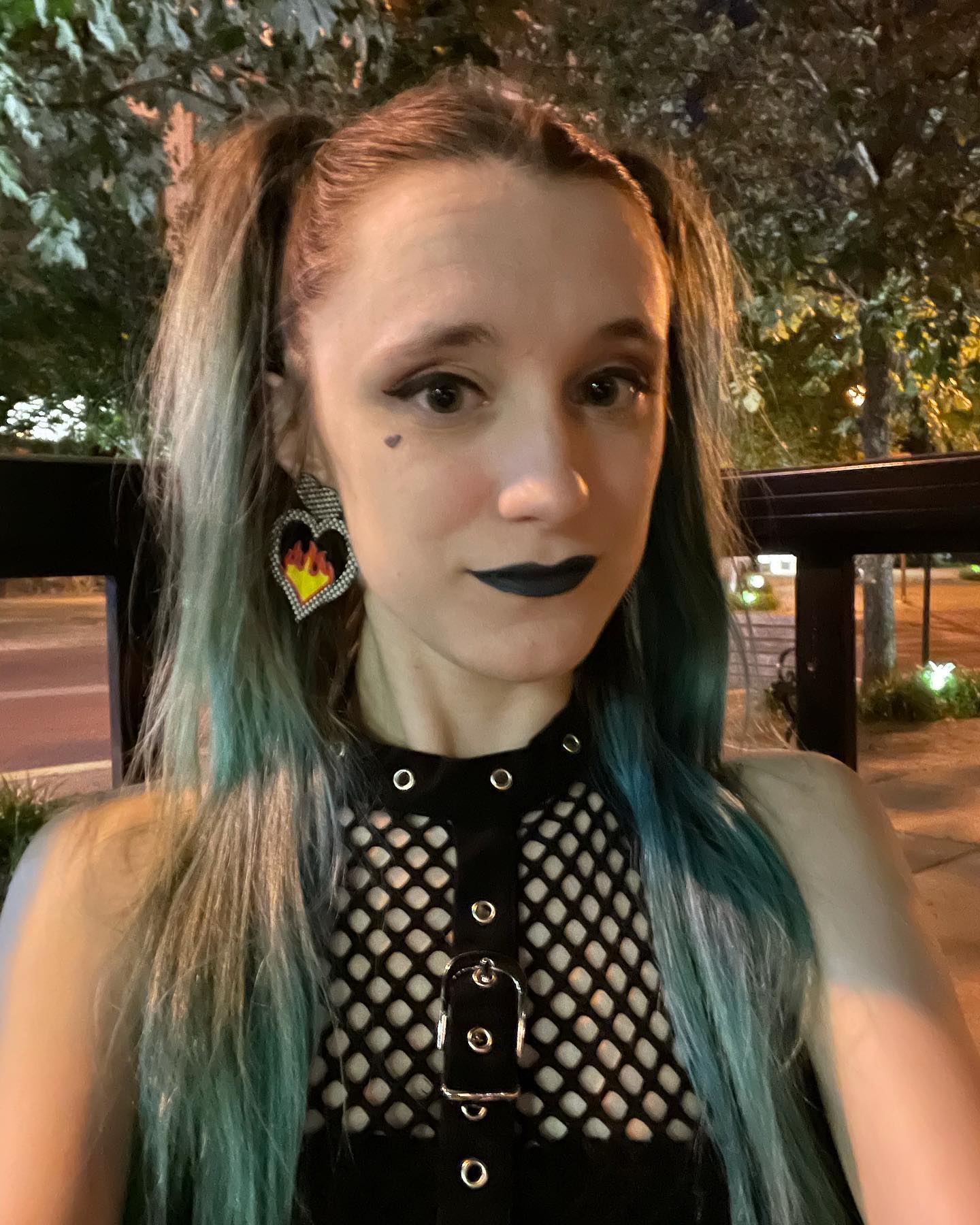 Stormy is an emo kid, through and through, but she listens to a variety of different music genres, nothing is off limits. Former host of a music podcast and a lover of music in general she just likes being in and around the scene finding new friends and adventures. She is also an avid gamer and can most often be found hanging out with her friends on discord.