In terms of alternative music releases, January started the year off strong. February continued the trend. And so, I've returned with another roundup of the best jams the past month had to offer. With so many artists dropping amazing work this month, it was extremely hard to narrow it down to just 13 releases. Somehow, I managed.
February 2022 brought new releases from all over the scene, ranging from pop punk to indie and metalcore. Whether you dig heavy riffs, celestial harmonies, or heartfelt bops, there's something on the list for you. Some of these are releases from already-popular bands, others are still growing toward their moment. Whatever their roots, I predict great things to come for all of these incredible musicians. So buckle up, we're ready to rock 'n roll 2022-alternative style!
1. Cleanse – Joywave
Joywave dropped their newest album, Cleanse, on February 11th and you simply cannot miss this drop. The iconic band continues with their signature electronic grooves that seem to call out current American culture. Defying standards of speaking to the modern youth, it resounds thematically with millennial culture. Sonically, the alternative/indie album has a vintage feel. It's a bit quirky, but still smooth on the ears. . There's a mystical air about it, with moody vocals and classic riffs. Check this one out if you're into groups like The 1975.
2. "Tell Me You're Sorry" – Real Friends
In classic pop-punk style, Real Friends once again pulls us into rose-colored beats with sorrowful lyrics. Their new single, "Tell Me You're Sorry," is brutally honest in a way we need to hear. Their first new release since Torn In Two (2021), this new single sets a tone for what we can expect from the band in the months to come. I for one, am beyond excited to see what they pull out for us going forward!
3. "Upgrade" – TWIN XL
The first release of any year sets a tone for what a band has in store for us. If "Upgrade" is any indication, we can expect great new grooves from TWIN XL in 2022. This new single is a lively, poppy retreat featuring DREAMERS. Personally, I'm obsessed with songs that sound like they should be happy, but are lyrically bittersweet. "Upgrade" is a perfect example of that.
4. "I Think I Met You In A Dream" – COIN
COIN gave us a balmy new pop-rock single on February 18th. "I Think I Met You In A Dream" lives up to its title with a romantic melody that lulls us into a peaceful state of mind. This is the third release in the cycle for their upcoming album Uncanny Valley, which is due out on March 25, 2022. The album is available for pre-order and pre-add right now!
5. "Several Bad Examples" – As Good As It Gets
"Several Bad Examples" is the newest single from As Good As It Gets. Since their foundation in 2013, the pop-rock duo has always managed to bring energetic and cathartic feelings to their rhythms. This new song has a sprightly beat that makes you want to dance in your seat. If you're looking for something fresh to add to your playlists, give this band a listen.
6. "Trouble" – Troye Sivan, Jay Som
Electropop artist Troye Sivan dropped new single "Trouble" this month for a new movie, Three Months, that is currently out on Paramount Plus. Featuring Jay Som, this new song has an island vibe. Lush, sultry melodies mix with somber vocals for a refreshing sound that will stick in your head for a while. Take a moment to give this song a listen and watch the new movie, which premiered on February 23rd.
7. Live Your Truth Shred Some Gnar – NOBRO
The badass punks in NOBRO are bringing psychedelic rock back to the front of our minds with their new album, Live Your Truth Shred Some Gnar. Their thrashing guitars and hyper vocals pummel listeners with an overwhelming beat that you can't help but love. This album makes me want to grab a longboard and cruise along the riverfront. It truly has the feeling of that skate-punk I used to listen to as a teenager.
8. Everybody But You – State Champs
State Champs aren't holding back ahead of their new album, Kings Of The New Age, set to release on May 13, 2022. Last month, the band dropped a new EP, Everybody But You. What's better? The title track features Ben Barlow of Neck Deep. Throwing so much shade, the impassioned, spiteful lyrics are extremely relatable. This pop-punk powerhouse has left me jittery as we wait for May to roll around.
9. THE DEATH OF PEACE OF MIND – Bad Omens
With their new album, THE DEATH OF PEACE OF MIND, Bad Omens prove once again that they are the heart and soul of modern metalcore. With its heavy-hearted vocals and gloomy, ominous music backing, this album is hands-down one of my favorites of 2022 so far. It's bleak, it's morose, and it's absolutely beautiful. The mix of heavy and softer melodies gives us a little bit of everything that Bad Omens is capable of.
10. "Lie Your Way Out" – Telltale
Telltale dropped their latest single, "Lie Your Way Out," on February 25th. This release proves the pop-punk quartet is perfectly suited for the genre. Griping vocals and desirous harmonies deliver a restless feeling that will keep you bopping for days. The full EP will be available on March 25, 2022, with a guest appearance on "COBAIN" by Honey Revenge that you can't miss!
11. "Hela" – Forgetting Yesterday
Rock-indie group Forgetting Yesterday dropped an enchanting new single last month called "Hela" that will bury itself deep in your soul. Melodic pop-punk blends with near-operatic technique in this song. You can't miss the guitar solo that sits buoyant atop the melodies. It's a soothing addition to the list of drops this month that you'll definitely want to add to your playlists. The band's upcoming full-length, Sometimes, I Just Need Some Time, will be out on March 18, 2022.
12. "Looking Good" – Grumpster
I might mention Grumpster often, but it's for good reason. The new single they dropped this month, "Looking Good," is an eccentric example of the crafty and memorable songs that they curate. For this reason, the emo trio definitely deserves your attention. The music feels nostalgically like classic emo while the lyrics are unhinged. It's just the right amount of angst that I'm always in dire need of.
13. "NO RAINBOW" – Cohen
With the release of this new single, Cohen boasts post-hardcore chops that just won't quit. "NO RAINBOW" is their first release since their 2020 EP, Suffer. The brutality of the guitars and the harsh vocals proves that they are here to throw down. There's no doubt that we can expect great things from their upcoming album, HAPPY.wav, which is set to release on March 25, 2022. Make sure you keep your eyes on these Kentucky boys because they're about to blow our minds.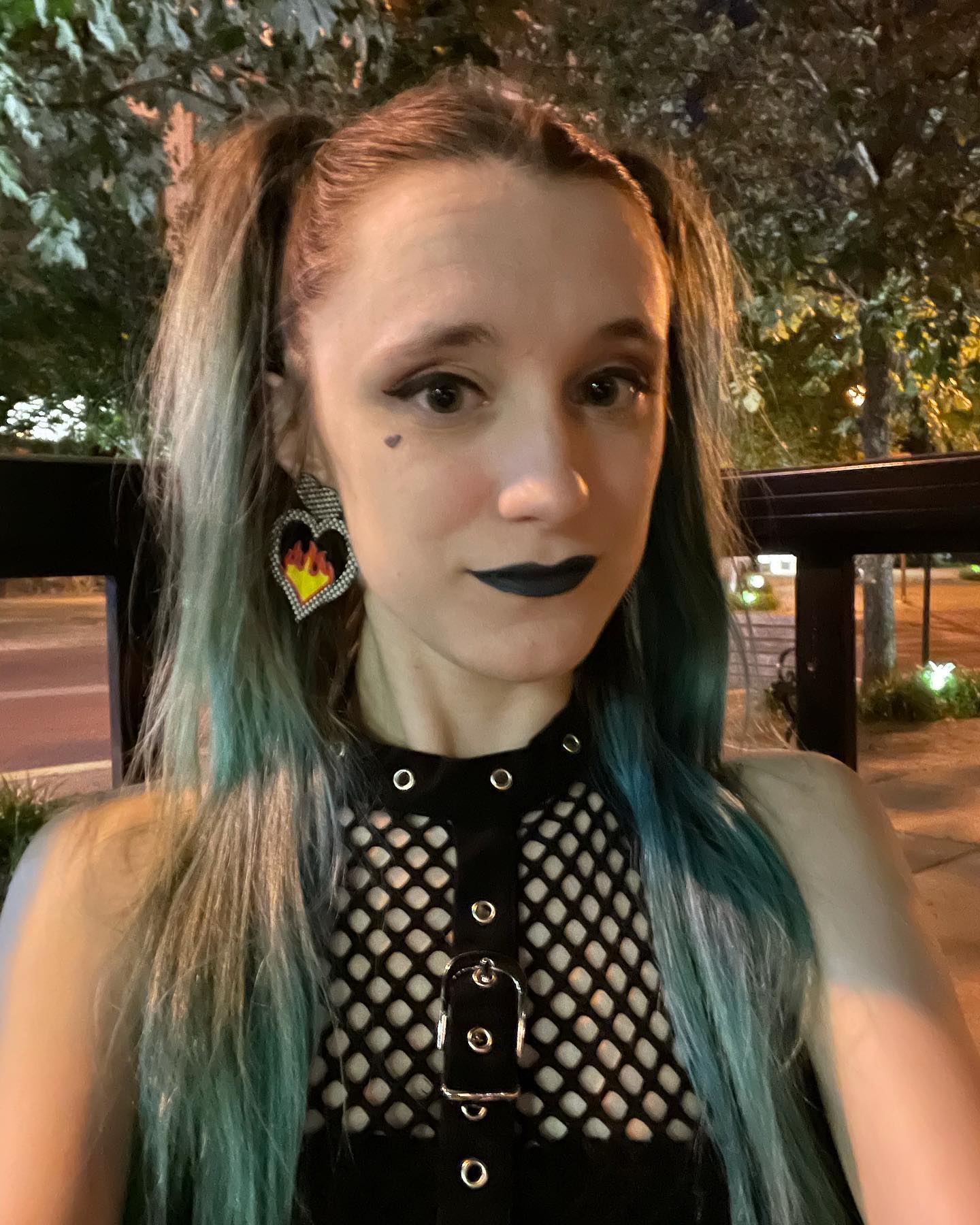 Stormy is an emo kid, through and through, but she listens to a variety of different music genres, nothing is off limits. Former host of a music podcast and a lover of music in general she just likes being in and around the scene finding new friends and adventures. She is also an avid gamer and can most often be found hanging out with her friends on discord.