An emotional few words start the new single, "Bullets In My Teeth," that Drag Me Out debuted Friday morning:
"We're all just prisoners of our own desire, born with a f***ing halo and a sword in our hands.
Just when you fall so deep into your fantasy, you realize you're never coming back."
The second release following their freshman album, Pressure (2019), this new song proves once again that using heavy beats and pleading clean vocals to convey deep emotion are very much in the band's wheelhouse.
The song opens with a spoken word passage. It's a common, yet powerful tool in the metal world that's used to great effect. The song then drops into rigid guitar riffs and brutal harsh vocals, giving a grim glimpse into the story we're about to hear.
After a brief metal onslaught, passionate vocals lull into an entrancing melody. The lyrics tell the story of a seemingly toxic relationship. They describe feeling on fire and questioning one's own soul, finally in the bridge admitting, "if hell is what I deserve, then I deserve you too." This song has a relatable theme of deep connection while also feeling like you're burning alive in your own skin as the relationship eats away at you day after day. The lyrics are very open to interpretation, which is honestly, in my opinion, the sign of a good poet. It doesn't have to mean just one thing, which is beautiful in that people can relate on different levels.
The first single after their split with Sumerian Records, this is the beginning of a new road for Drag Me Out. With the release of the music video yesterday morning, they also announced the release of a brand new album, Demon's Away, which is set to release on May 6th, 2022. The album is available for pre-order right now, so be sure to get yours as soon as you can!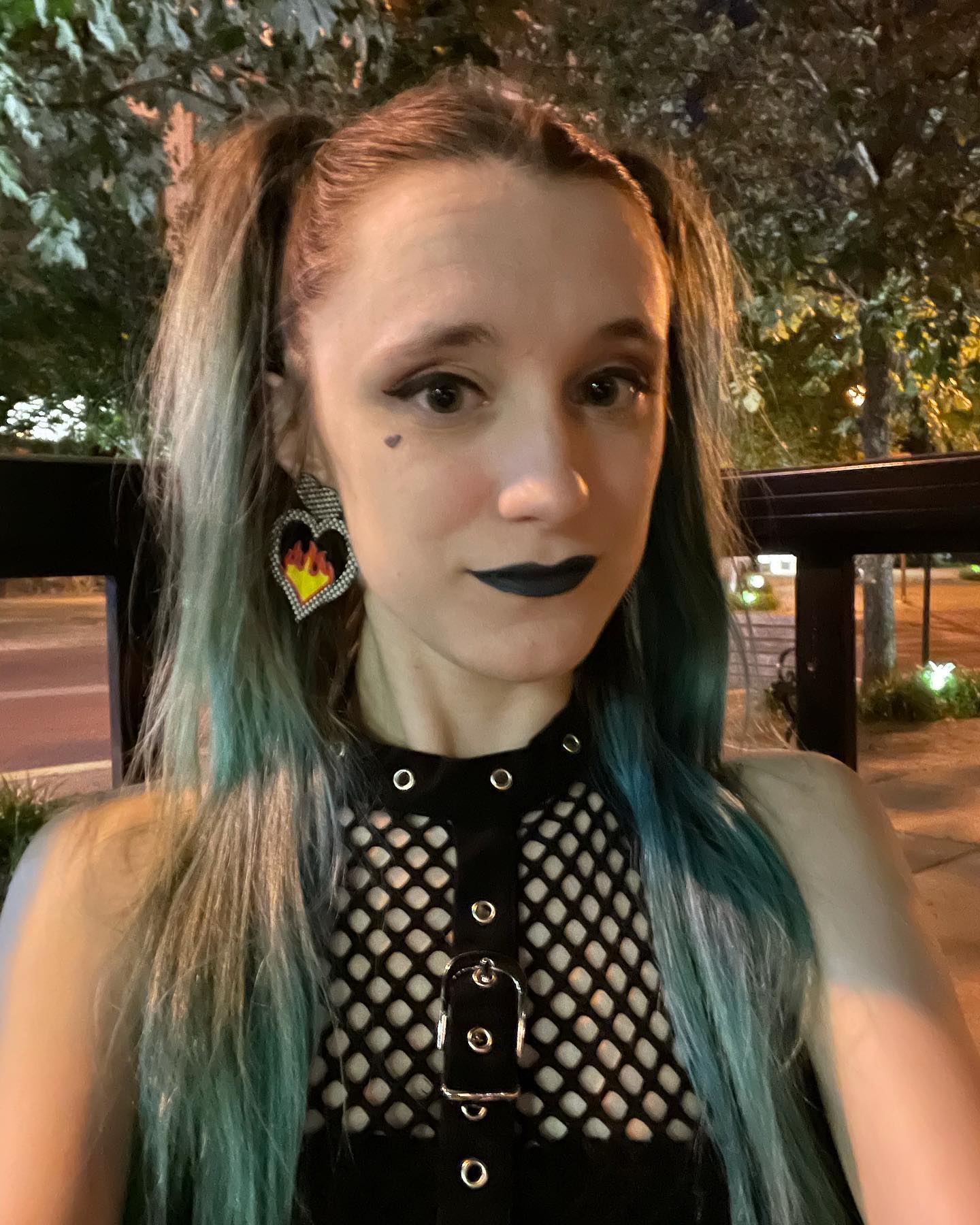 Stormy is an emo kid, through and through, but she listens to a variety of different music genres, nothing is off limits. Former host of a music podcast and a lover of music in general she just likes being in and around the scene finding new friends and adventures. She is also an avid gamer and can most often be found hanging out with her friends on discord.